Pink Lady Cleaning Services
We are open for business
Welcome to Pink Lady Cleaning Services Ltd, we are delighted you found us! You have a beautiful home, now you've found a company that can appreciate its full worth as much as you do.
Since 2006, we have built a reputation for being a cleaning service you can rely on to get the job done. Our personal touch and attention to detail will give you the highest quality service.
We get on with delivering an excellent cleaning service so you can get on with the other things that matter in your life. Contact us today by visiting our enquiries page or call Margaret direct on: +353 86 1655300
Our Services
Post Builders Cleaning
Our 'unique offering on-site which ensures that every aspect of the property is cleaned to your specifications
End of Tenacy Cleaning
Busy professionals and our corporate clients really appreciate the no nonsense way we ensure excellence in quality and fast turnaround in service.
Office Cleaning
We offer a full range of office cleaning services and can work to your office schedule. Get your FREE Quote Today !
Carpet Cleaning
Have a stain on a carpet you can't clean? We can and will, we're carpet cleaning experts! Get Your FREE Quote Today !
Regular Cleaning Services
We provide fully vetted, experienced cleaners.
Cleaning Process:
We call to your home to meet you in person to understand your specific cleaning needs.

We then match you with an

 

experienced cleaner

 

that meets your requirements.

All our cleaners are first interviewed by us, reference checked and vetted.

We continue to act as your agency, guaranteeing to replace your cleaner in unlikely event you are not happy with your cleaner. If our cleaner is sick on holidays etc, we will organise a replacement.

 
Cleaning Fees:
€19.50 per hour (Minimum requirement of 3 hours, per cleaning visit).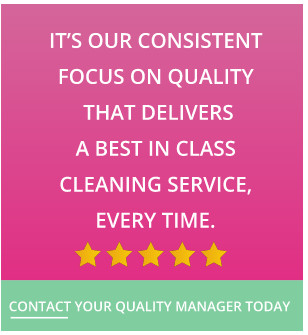 ⭐⭐⭐⭐⭐
Hi Margaret,  I just wanted to send a note saying thanks for the cleaning service last Friday.  Apologies for the poor communication on my end and I do appreciate you adapting and still doing a great job! I have some other small bits to get done in the apartment but will be onto you in the future for sure.
Thanks, Shane
⭐⭐⭐⭐⭐
I'm a busy single man living on my own. So I decided to have my Apartment cleaned on a bi-weekly basis. However, I just started recently and coming home to a thoroughly clean Apartment is just great.
I was so impressed that I had to ring Margaret and tell her what a great job the cleaning lady had done.
I would really recommend Pink Lady Cleaning Services
Richard, Malahide
Our Address:
Pink Lady Cleaning Services Ltd,
11 Moyclare Avenue
Baldoyle
Dublin 13
Ireland
Call us on:
Margaret: +353861655300
E-Mail
Why Choose Us
Pink Lady cleaning services was incorporated in 2006. The business idea began with a desire to create a cleaning company that delivered an excellent cleaning service and also responded to the needs of its customers and we've grown to Dublin's No. 1 Cleaning company since launching!